Lifestyle
WALLPAPER IS EXPERIENCING A RENAISSANCE AGAIN: SO IT'S WORTH CHOOSING FROM THE CURRENT TRENDS
Around the end of the Middle Ages, the walls were decorated with relief motifs printed on leather, and with this, the first wallpapers were created, while the more modern ones delighted in hand-painted wall coverings glued from paper strips, and later on textile wallpapers. The real flourishing of the wallpaper renaissance of the 1960s was brought about by panel apartments, and these were no longer large cassettes in a wooden frame, but decorative elements that could be installed by the meter. Today it is part of home decor trends again, we show you exactly what it is.
A slice of the past
From the very beginning of the 1500s, it is known in England about wall wallpaper for decorative purposes, the use of which the islanders excelled together with France. By the 18th century, Great Britain had grown into a wallpaper superpower with significant European exports.
Whether we believe it or not, wallpaper fell victim to politics: Oliver Cromwell's government stopped production because the phenomenon of wallpaper was class alien in the eyes of the Puritan protectorate, and only II. With Károly's restoration, the wealthy English could enjoy beautiful wall decorations again.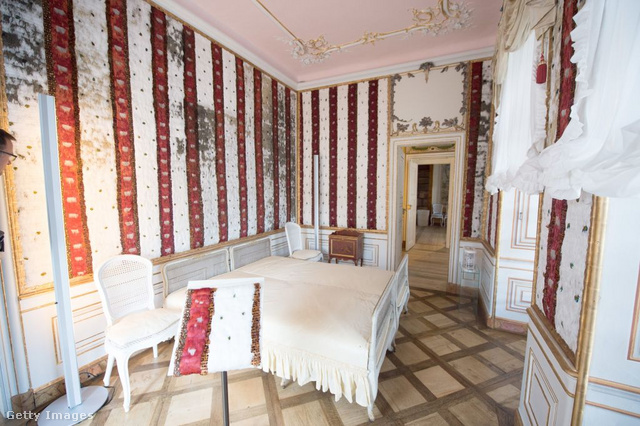 From 1712 to 1836, a  wallpaper tax hit those who worshiped this luxury.
From the 17th century, real, hand-painted and insanely expensive but fabulously beautiful wallpapers were available in China.
 In the 17th century, printing technologies gave a big boost to the spread of wallpaper, and around 1830 mass wallpaper production began.
Frenchman Jean-Baptiste Réveillon employed silk and tapestry designers in the second half of the 1700s to produce the greatest of all tapestries.
The characteristic wallpaper motifs of the 18th century were, in addition to the skylines of antique architecture, the more exotic landscapes, and pastoral scenes, the surfaces of the paper wallpapers were decorated with flowers, swans, birds, and wild animals. These early wallpapers were large surfaces but did not yet cover the entire wall, they were mostly stretched on a thin wooden frame.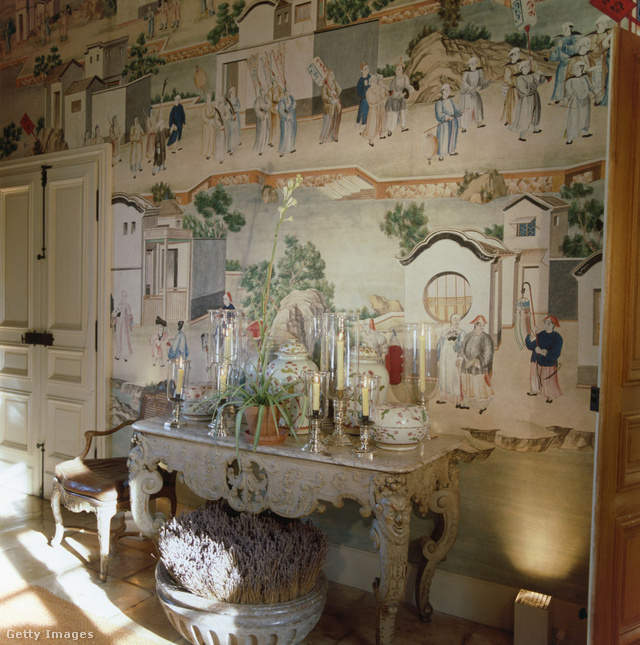 It was only after 1799,  following a new patent by Louis-Nicolas Robert, that it became possible to create continuous-length paper wallpaper.
A lot of wallpapers have already broken into people's lives! To achieve the vivid and powerful wall colors that were very popular in 19th century England, chemicals were often used, the constant proximity of which even at the time produced deaths that were believed to be mysterious. The toxic effects of arsenic have fortunately been widely known since then…
Among the wall coverings for interior decoration, what used to be called wall posters are now being used again in so many colors and styles, only now we call them: photo wallpaper.
Wallpaper renaissance
Today, wallpapers are enjoying their heyday again. They are available in countless thicknesses, materials, color combinations, and motifs. From the glossy and homogenous surface of plain paper wallpaper to three-dimensional versions with thicker and more exciting textures, only the interior designer's imagination and our financial possibilities limit the orgy of colors and shapes that we can take part in.
Trend tips
Today, the main inspiration for the trendiest wallpapers is nature again, we find wallpaper with plant and animal patterns among the most fashionable and extravagant versions.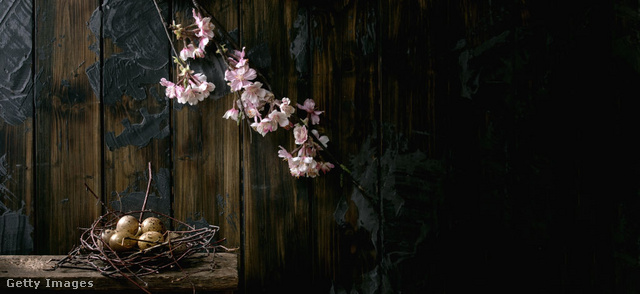 In addition to the figurative representation, the organic minimum also conquers, i.e. cold stone imitating textures inspired by nature, plant fibers, or different wood grain patterns. At the same time, among the trendy pieces, we can find wallpaper with bolder palm leaf or bird patterns, or perhaps with an oriental touch, as well as retro or retro copies that repeat smaller geometric shapes, which are also very diverse in their colors. It is certain that the most diverse shades of green, from olive to oil, have won a prominent place among this year's trend colors.
How?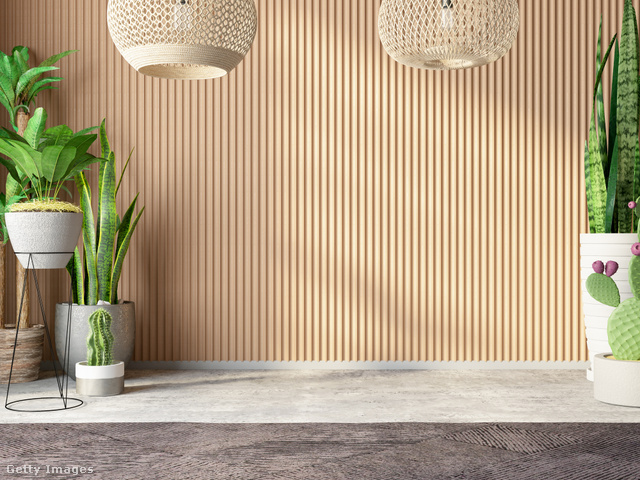 Often, not only because of the hefty price but also because of the intense effect, wallpaper is placed only on one wall of the room that you want to emphasize, while the other walls show a harmonizing color. By using all the surrounding walls, wallpaper with a large pattern compresses the space visually, while wallpaper with a small pattern can create a disturbing effect in the long term.
Why?
Together with curtains, carpets, decorative pillows, and other home textiles, the well-chosen wallpaper with furniture and accessories in a harmonizing style dresses up the interior in an extraordinary way, but due to its spreading over large surfaces, it is also very decisive in almost every case. Thus, it is worth having a visual plan prepared for those who are not completely sure of their work, before embarking on the condition of a cool and expensive wallpaper. On the other hand, if the decision is ripe, super good solutions can be created.