Lifestyle
THE 5-SECOND RULE: CAN YOU PICK UP THE FOOD IF IT HAS FALLEN TO THE GROUND?
Especially before the coronavirus epidemic, many of us tended to treat food hygiene rules quite loosely: if food fell on the floor and wasn't visibly dirty, we picked it up and ate it, referring to the 5-second rule. But were we just fooling ourselves?
In life, there are few mechanisms as simple as the 5-second rule: as an exercise without any particular explanation, we believe that if we pick up the dropped morsel quickly enough, there is nothing wrong with it, and it can be eaten safely. There is probably no one who has ever demanded a scientific explanation as to why we can do this, it's such a convenient idea not to let the last bar of chocolate go to waste, and it's easier if the child can pick up the biscuit so we don't have to watch him deeply mourn it.
The myth of 5 seconds
Well, let's start with the inconvenient truth: the 5-second rule is completely out of thin air. Scientists were also curious as to whether it works, so they tested it,
THUS, IT HAS BEEN PROVEN THAT EVEN IF YOU TAKE A BITE TERRIBLY QUICKLY, BACTERIA CAN STILL STICK TO IT – AND EVEN IN SUCH QUANTITIES THAT IT CAN LEAD TO ILLNESS.
So there's no need to reassure yourself that, oops, it's already in your hand, in fact, the food almost didn't fall, because there is no such thing. There's nothing surprising about that, right?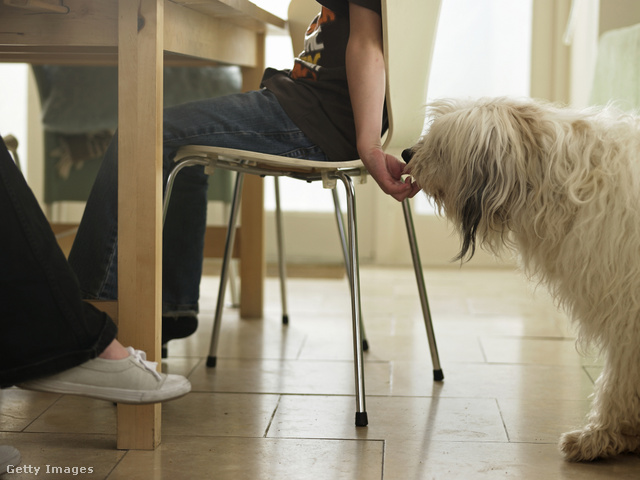 This is good to know about the food that fell on the floor
If for some reason we were not able to convince you with this much, we have other arguments in favor of not eating food that has fallen on the ground.
What seems clean is not necessarily so
This is also true for the floor. You may see it as dry and clean, but many pathogens can survive on soil for a long time. Chances are pretty good that there are bacteria on the floor even when you think it's so clean you could eat it.
Speed ​​really does matter
At the same time, it is a fact that the longer the food spends on the ground, the more pathogens will stick to it. But that doesn't mean we encourage you to snack from under the table! As soon as the foot hits the ground, bacteria can get on it, so if the right conditions exist, the wall is contaminated from the moment it falls. Moist foods, like say half a peach, collect germs more easily than a dry cracker.
When in doubt, throwing away the food is a good decision
No matter how delicious it is, it can cause diarrhea or other illnesses if it is already contaminated. Not only can we not see the bacteria, but even if we could see them, we would not be able to know how much is infecting us, so it is not worth playing Russian roulette. Especially if the food has fallen on a surface that is considered particularly dirty even within your household . It's just not worth the risk.