Lifestyle
Another 5 Things You Didn't Know About Going to a Psychologist
Do you feel you need help but are you unsure what to expect from a psychologist? To this day, going to therapy is surrounded by misconceptions that may preclude those who need it most. That's why we're pulling the veil off five more misconceptions surrounding psychologists.
In our previous paper, we have already presented five common misconceptions that circulate in the public consciousness about psychologists and going to a psychologist. We are now clarifying five more beliefs that, while many may live in the minds of therapy, are not quite out of place.
Myth 1: Psychologists know the solution to every problem and the answer to every question.
Fact: I wish they were omnipotent, but in reality, psychologists won't be able to give you ready-made answers and solutions. On the one hand, this is not a realistic expectation, as most professionals will sooner or later specialize in certain areas and problems. On the other hand, even those psychologists who basically receive their clients and patients with a multidisciplinary range of problems do not know the solution to everything. 
Myth 2: Your psychologist is talking to your friends and family.
Fact: According to the Code of Professional Ethics governing the operation of  psychologists
HAVE A DUTY OF CONFIDENTIALITY WITH RESPECT TO ALL PSYCHOLOGICAL AND PERSONAL INFORMATION THAT COMES TO THEIR KNOWLEDGE IN THE COURSE OF CARING FOR THE CLIENT.
Psychologists can only talk about their cases for professional purposes with their own supervisor or in the context of intervention case discussions, but even then only information that does not identify the patient with whom they are associated is allowed.
Myth 3: The psychologist will only focus on your childhood traumas.
Fact: It's not out of the question that your childhood experiences will be dissected during the conversations, but not exclusively. Each psychologist seeks to identify along with their client's topic which past experiences and experiences may help them understand the present bottlenecks. At the same time, they also always respect what the patient wants to talk about, and what depth of self-discovery is comfortable for them. Moreover, there are explicit methods and approaches that focus more on the present and the future, in which case there is no reason to dig down to childhood memories.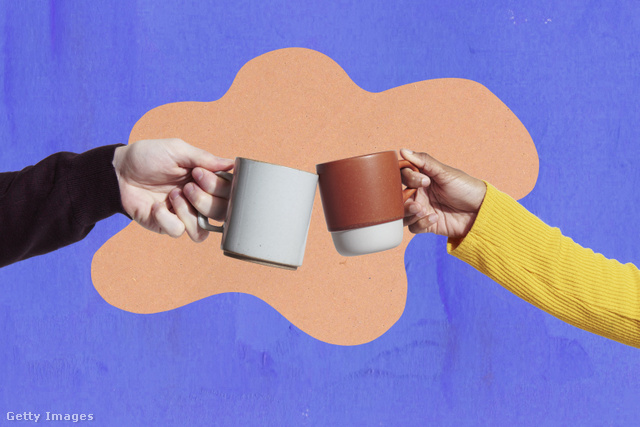 Myth 4: Only go to a psychologist who has no friends or family to discuss your problems with.
Fact: It is absolutely important to have people close to us in our lives who will support us and help us overcome adversity.
HOWEVER, THERE ARE ISSUES AND PROBLEMS THAT A FRIENDLY CONVERSATION IS NO LONGER ENOUGH TO SOLVE.
The psychologist helps us with objectivity, unconditional acceptance, empathy, and understanding attention. And we may not get them from a family member or a friend in all cases.
Myth 5: If we start, we will go to a psychologist for therapy for several years.
Fact: There are trends and therapeutic methods that require years of work. However, regardless of this, we are all different and we are able to change and develop at a different pace. There are those who have 10-20 times enough to notice an effective change in themselves and their lives, but it's also perfectly okay for someone to take more time to do so. Determining the duration of therapy also depends on the topic, the psychologist's method, and the client's own rate of change.
We can get there at any time in our lives that we are unable to cope with our problems, difficulties, and bottlenecks alone.
REALIZING THAT WE NEED HELP IS NOT A SIGN OF WEAKNESS AT ALL, BUT A GREAT COURAGE AND HONEST CONFRONTATION WITH OURSELVES.
We hope that even now the misconceptions listed above will not deter anyone from contacting a psychologist if they feel they need it!